All-Mountain Skis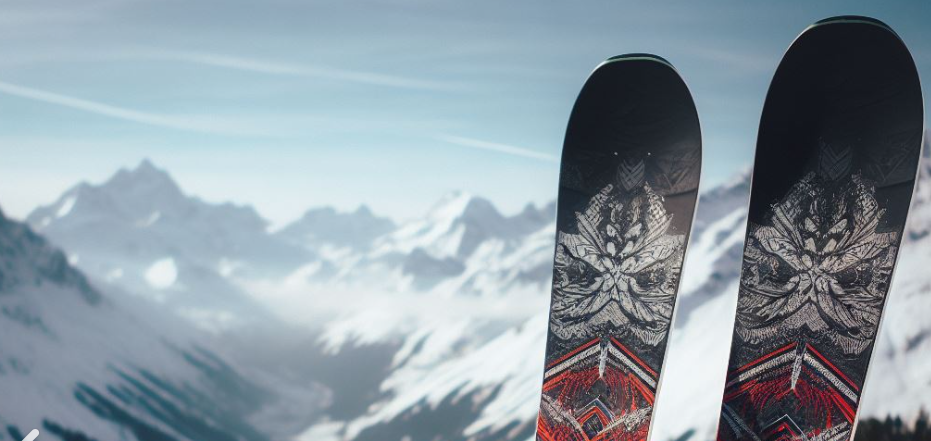 🏔️ Explore Beyond the Beaten Path 🏔️
Our Cross-Country All-Mountain Skis are meticulously crafted to navigate you seamlessly through a variety of terrains. From pristine groomed trails to uncharted snowy expanses, this pair of skis is your ticket to embracing the wild side of winter sports.
🚀 Highlighted Features 🚀
Versatile Design: Meticulously engineered to perform in all conditions, be it navigating through dense woodlands or gliding smoothly on groomed trails. Our skis provide unmatched stability and control across the spectrum of snowy terrains.

Lightweight Core: Enhanced with a state-of-the-art, lightweight core that ensures optimal performance without sacrificing durability. You'll appreciate the ease of transport and swift mobility, especially in uphill ascents and tricky terrains.

Edge Control: Incorporating a high-precision edge design that assures you of grip and stability even in the most challenging snowy landscapes. Navigate through icy, hard-packed, or soft snow conditions with utter confidence.

Durable Construction: Created with robust materials designed to withstand vigorous use and resist wear and tear. No matter how harsh the winter conditions might get, your skis will stand resilient.

Effortless Gliding: The base is designed for a smooth, frictionless glide over flat terrains, while maintaining enough grip for uphill sections, ensuring your energy is utilized efficiently throughout your adventure.

Optimized Camber and Rocker: Balanced flexibility and rigidity provide you with optimum control and power transfer, allowing swift, responsive turns and stops, as well as effortless gliding over fresh powder.
🏅 Tailored for All Skill Levels 🏅
Whether you're a seasoned explorer or a novice adventurer, our cross-country all-mountain skis cater to all skill levels, assuring a rewarding experience in the serene winter landscapes.
🎯 Your Adventure, Unrestricted 🎯
Freedom to Explore: Break free from limited terrains and explore every corner of the mountain, from serene flat trails to adrenaline-pumping downhill slopes.

Immerse in Nature: Enjoy the tranquility and raw beauty of untouched snowy expanses, away from the crowded, conventional trails.
🌲 Commitment to Sustainability 🌲
Constructed with environmentally responsible materials and processes, our skis not only empower your adventures but also protect the very nature you explore.
🛒 Order Your Pair Today! 🛒
Let the mountains be your playground and navigate through the untouched snowy realms with confidence and finesse. Order your pair of our Cross-Country All-Mountain Skis today and pave your path where no tracks have gone before!
Embrace the Winter. Explore with No Limits. 🏔️❄️🎿