TrailBlazer Hiking Boots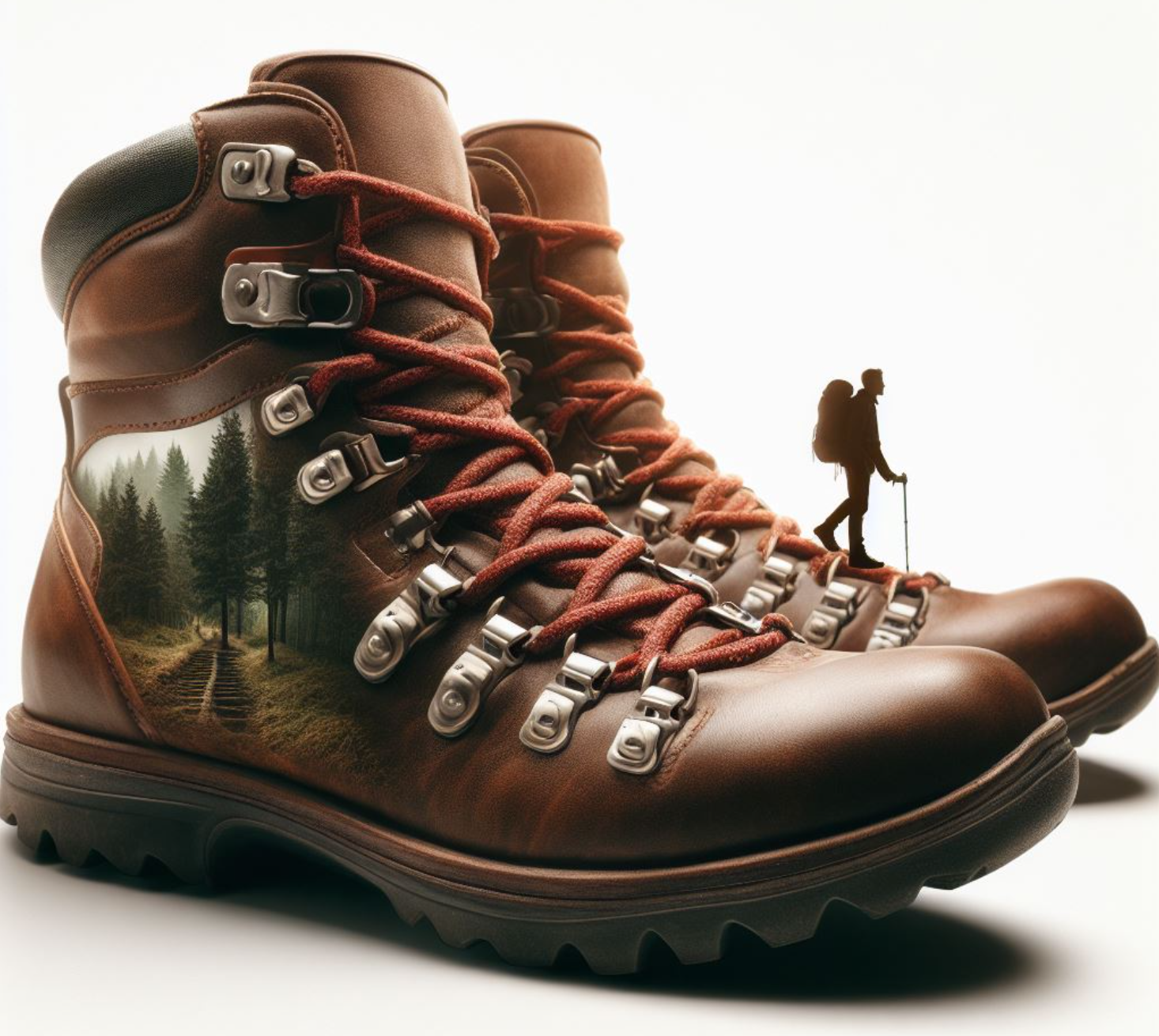 Embark on every adventure, explore every path, and conquer every mountain with the TrailBlazer Hiking Boots - where top-tier technology and sleek design converge to ensure every step you take is secure, comfortable, and empowered.
Key Features:
🏞️ Unparalleled Traction: Equipped with our patented GripMaster soles, enjoy unwavering stability and traction across diverse terrains, be it slippery rocks, muddy trails, or steep inclines, ensuring that every step is stable and secure.
👞 Durable, All-Weather Construction: Crafted using premium waterproof materials and an integrated moisture-wicking lining, your feet will stay dry and comfortable in all conditions, from torrential downpours to scorching sun.
💨 Breathable Design: Experience the perfect blend of warmth and ventilation with our smart climate-control fabric that adapts to your environment, ensuring optimum comfort at every altitude.
🥾 Anatomic Fit & Support: Our boots are designed with an adaptive fit system and cushioned support, promising not only a snug, accurate fit but also unparalleled arch and ankle support throughout your hiking endeavors.
💚 Environmentally Friendly: Committed to sustainability, the TrailBlazer Hiking Boots are constructed using eco-conscious materials, ensuring your adventures contribute positively towards preserving the very nature you explore.
🛠️ Abrasion-Resistant: Advanced materials and manufacturing processes ensure that these boots resist wear and tear, serving you reliably through countless adventures.
Why Choose TrailBlazer Hiking Boots?
🔥 Versatile Functionality: From relaxed nature walks to challenging mountain treks, these boots seamlessly adapt, offering robust functionality and comfort for all levels of hiking enthusiasm.
🛡️ Protection You Can Trust: Shield your feet from the unpredictabilities of the wild, with reinforced toe caps and underfoot protection, keeping you safe from sharp rocks, thorns, and unexpected obstacles.
🚶 All-Day Comfort: With lightweight materials, a padded collar, and a soft, cushioned footbed, experience tireless trekking, even on the longest trails.
🎨 Stylish Aesthetic: Available in a variety of colors and finishes, embodying a blend of ruggedness and modern style, these boots are a fashion-forward choice for the contemporary explorer.
Choose Your Adventure with TrailBlazer
Every journey is unique, and with the TrailBlazer Hiking Boots, you'll step into every adventure with unparalleled confidence and spirit. Ideal for both seasoned hikers and beginners, these boots are not just a pair of footwear; they're a steadfast companion that will enrich your exploratory spirit and endure the rigors of the wild alongside you.
Embark on the journey of a lifetime, explore the unexplored, and blaze your own trail with the unwavering support of TrailBlazer Hiking Boots. Secure your pair now and step into a world where every trail is yours to conquer!