Ultimate Hiking Backpack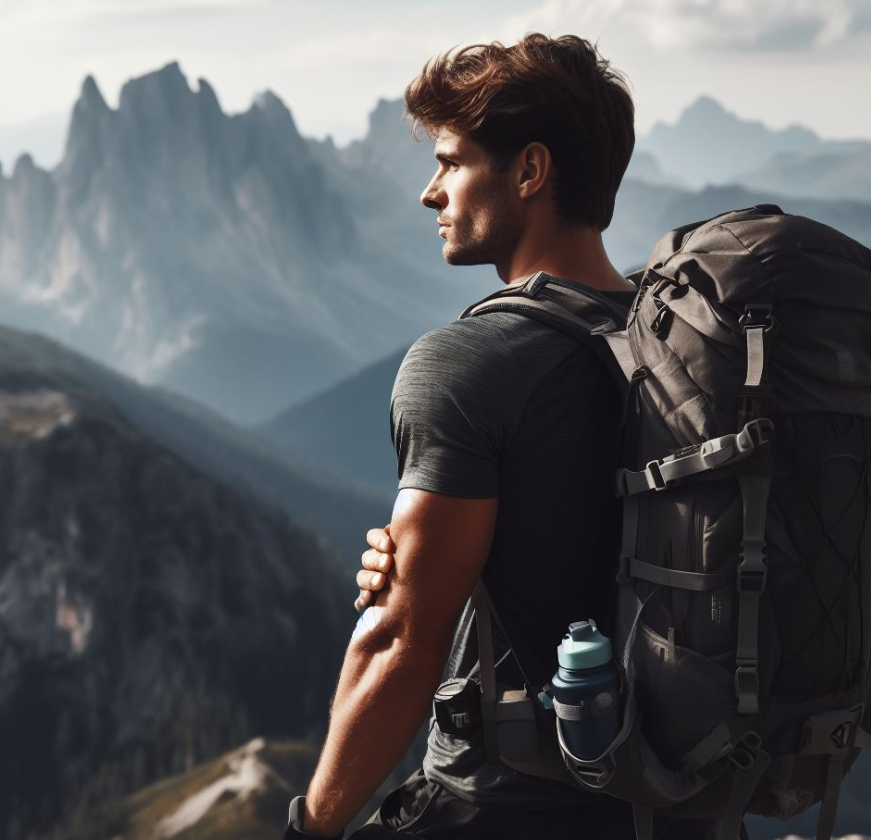 🍃 Embark on a journey where every step is accompanied by the unmatched durability and comfort of the TrailBlazer Pro Backpack. Specifically crafted for ardent hikers and outdoor adventurers, this backpack is the epitome of blending functionality with ease, ensuring every expedition is light, organized, and seamless.
🌲 Unparalleled Comfort:
Ergonomic Design: Enjoy a snug fit with its ergonomic design, featuring padded shoulder straps and a supportive waist belt, meticulously engineered to distribute weight evenly across your back.
Breathable Material: Experience optimal ventilation with a mesh back panel that keeps you cool, even during the most strenuous hikes.
⛰️ Robust Durability:
Weather-Resistant: With its premium, weather-resistant materials, the TrailBlazer Pro bravely stands against all elements, be it rain, snow, or dirt, safeguarding your essentials consistently.
Tear-Resistant Fabric: The high-denier, ripstop nylon fabric guarantees a robust shield against wear and tear, ensuring your backpack survives the toughest terrains and trials.
🎒 Versatile Storage:
Spacious Compartments: The main compartment is cavernous enough to hold larger items, while the multiple zippered pockets are perfect for securely stowing smaller essentials.
Hydration-Ready: Featuring a built-in hydration sleeve and strategically placed tube ports, your water source is always conveniently within reach.
Trekking Pole Attachments: Carry your trekking poles effortlessly with dedicated attachments, ensuring they're easily accessible when you need them and securely stored when you don't.
🌠 Safety and Visibility:
Reflective Accents: With reflective details, you remain visible during low-light conditions, enhancing your safety during early morning or late evening adventures.
Emergency Whistle: The chest strap buckle doubles as an emergency whistle, providing an essential safety feature to alert others in case of distress.
🌈 Environmentally Conscious:
Sustainable Materials: The TrailBlazer Pro is made with recyclable materials, reflecting our commitment to protect the environments we love to explore.
Carbon Neutral: A portion of each sale is directed towards carbon offset projects, making your purchase environmentally responsible.
The TrailBlazer Pro is not just a backpack; it's a companion that understands your adventurous spirit. Ready to accommodate all your essentials without compromising on comfort, it is steadfastly by your side, mile after blissful mile. Whether you're ascending rugged peaks or meandering through lush valleys, the TrailBlazer Pro is built to enhance every moment of your outdoor escapades.
Embark, Explore, Enjoy - with the TrailBlazer Pro, your extraordinary journeys await!