Voyager Thermos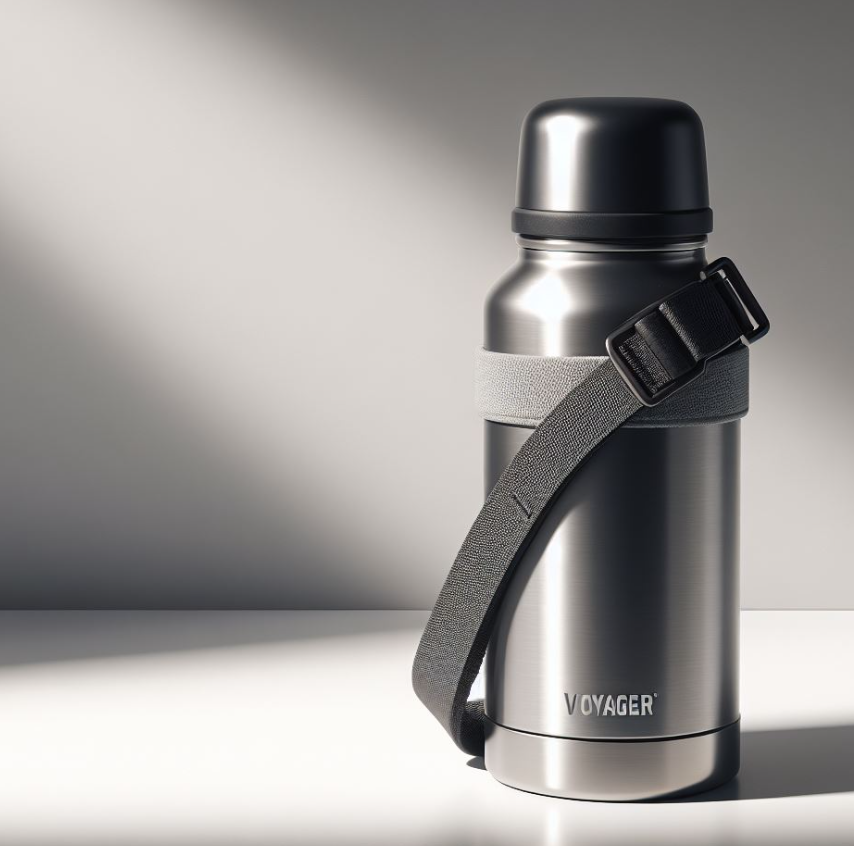 Whether you're embarking on an adventurous hike or simply want to savor your favorite beverage at its ideal temperature throughout the day, the Voyager Thermos has got you covered! 
Key Features:
✨ Superior Temperature Retention: Employing advanced thermal technology, the Voyager Thermos is designed to keep your drinks piping hot for up to 12 hours or ice-cold for a staggering 24 hours, ensuring your beverages always hit the spot, no matter the external conditions.
🏆 Premium Construction: Crafted using high-quality, BPA-free stainless steel, this thermos champions durability and safety. The robust build protects against rust and oxidation, promising a lifespan of endless adventures and daily uses.
🌱 Eco-friendly Choice: Opt for sustainability with this reusable beverage holder, curtailing your reliance on single-use plastics, and contributing positively to our environment.
🚗 Travel-Ready Design: With its leak-proof seal and streamlined body, the Voyager Thermos fits securely in most vehicle cup holders and backpack pockets, making it your reliable companion on the go.
💧 Easy Maintenance: Enjoy the convenience of effortless cleaning as this thermos comes with a wide-mouth opening, ensuring you can keep it pristine with a simple, swift wash.
🎨 Sleek Aesthetic: Boasting a contemporary design and available in a variety of chic colors, it complements your style while serving functionality.
🎁 Ideal Gift: In a world where experiences matter more than ever, gifting the Voyager Thermos means offering a present that'll be part of countless adventures, cozy moments, and daily ease.
Capacities to Suit Every Need: From compact 12oz sizes perfect for a quick coffee fix to a substantial 32oz for those lengthy journeys, there's a Voyager Thermos tailored to every requirement and adventure.
Optimized User Experience: The one-handed operational lid and anti-slip grip ensure you can easily sip your drink without any spills or disruptions, even in the midst of action.
Whether it's keeping your herbal tea warm during a chilly morning walk or ensuring your water stays refreshingly cold during a strenuous hike, the Voyager Thermos stands steadfastly by your side, delivering optimal beverage enjoyment whenever you desire.
Experience the blend of innovative technology, robust construction, and stylish design with the Voyager Thermos - your essential partner for every journey, exploration, and daily endeavor. Place your order now and elevate your beverage experience to new, thrilling heights!