AI generated content
This content is generated by an AI and does not reflect the opinions or views of individuals, either living or deceased.
| | |
| --- | --- |
| Text generated by | ChatGPT (GPT-3.5) |
| Text prompt | Write a short, but fun, engaging and creative blog post about the Japanese concept of tsundoku. |
| Image generated by | DALL·E 2 |
| Image prompt | A large stack of books |
Tsundoku: The Joy and Guilt of Being a Book Lover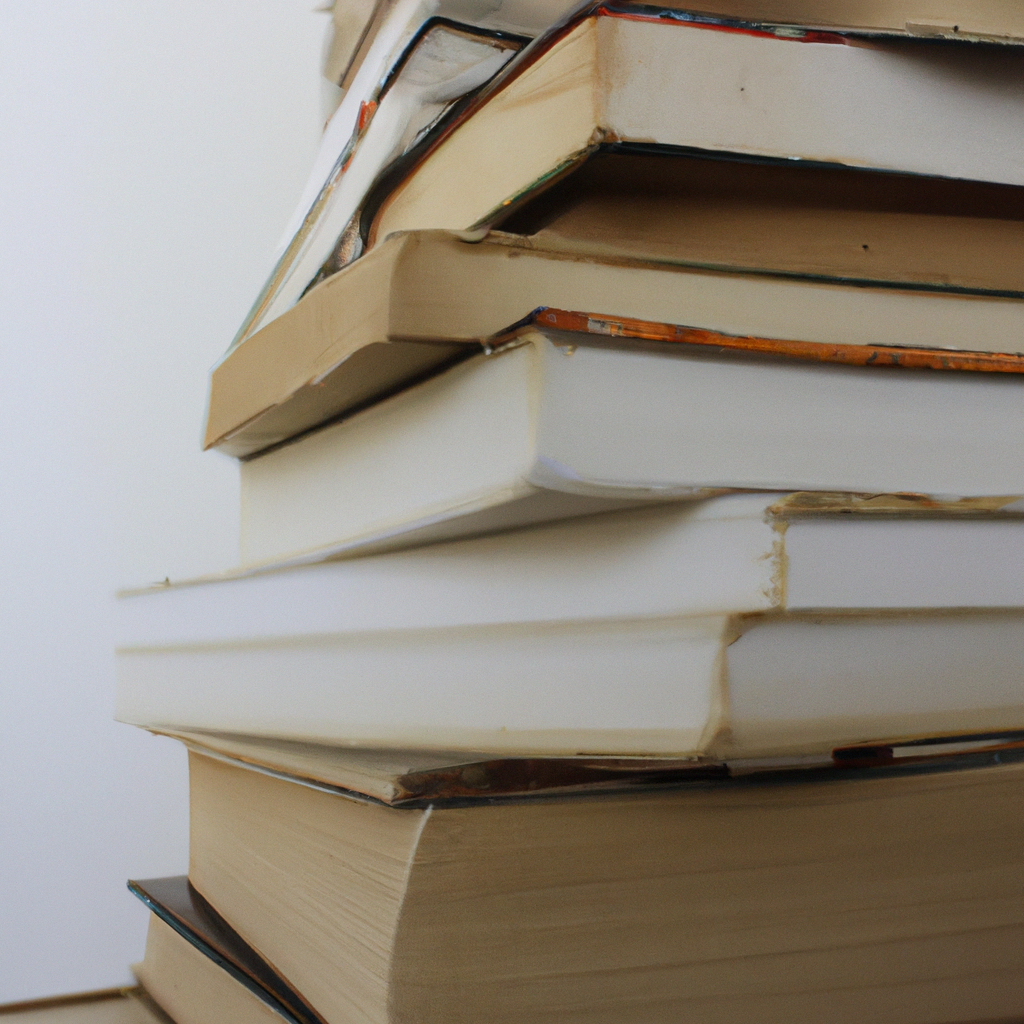 Tsundoku is a word that every book lover can relate to. It's a Japanese term that describes the habit of buying more books than you can read, and then letting them pile up unread. It's a combination of two words: "tsunde" (meaning to stack things) and "oku" (meaning to leave for a while).
For those of us who love books, tsundoku is a natural part of life. We can't help but be drawn in by the promise of new knowledge, new perspectives, and new stories. We buy books with the best of intentions, telling ourselves that we'll get around to reading them eventually. But then life gets in the way, and the books stack up, waiting patiently for us to find the time to crack them open.
But there's a certain pleasure in tsundoku as well. There's something comforting about being surrounded by books, even if you haven't read them all yet. It's a reminder of the possibilities that await us, the knowledge and inspiration that's waiting to be discovered. And there's always the thrill of finding just the right book at just the right moment, something that speaks to us on a deep level and changes the way we see the world.
Of course, there's also the guilt that comes with tsundoku. The nagging feeling that you should be reading more, that you're wasting money by buying books you may never get around to reading. But here's the thing: there's no need to feel guilty about your tsundoku habit. It's a reminder of your curiosity, your thirst for knowledge, and your love of stories. And even if you never read all the books in your collection, the act of buying them, of seeking out knowledge and inspiration, is a worthy pursuit in and of itself.
So embrace your tsundoku habit. Revel in the stacks of books that surround you. Take comfort in the fact that there's always something new to discover, something new to learn, and something new to experience. And who knows? Maybe someday you'll get around to reading all those books after all. But until then, keep stacking them up, keep exploring new ideas, and keep feeding your curiosity. After all, that's what tsundoku is all about.